Store Events
Coffee Talks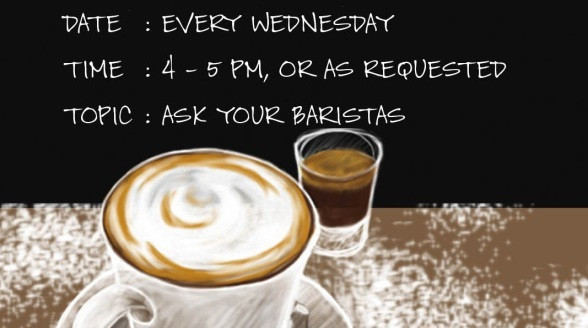 Let's talk about Coffee!
Every Wednesday - Anytime you request
Come to any Starbucks store in Indonesia every Wednesday, and ask your barista for a coffee talk session.
Learn how easy it is to make a cup of great coffee at home using any of our great brewing equipment. Plus, we'll share tips on how to taste your coffee the right way - with a sniff, a slurp and a swirl.
International Coffee Day