Retail Careers - Store Management
We look for people who are adaptable, self-motivated, passionate, creative, and team-oriented. If this sounds like you, why not bring your talents and skills to Starbucks?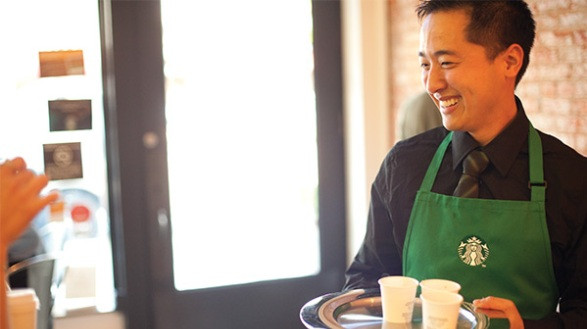 District Managers (DMW)
Responsibilities
Develops the store management team within the district to deliver legendary customer experiences in all stores.
Ensuring efficient and timely rollouts of systems, procedures and programs for the support center.
Challenges and inspires partners to achieve business results.
Develops and maintains positive relationships with partners in the district by understanding and addressing individual motivation, needs and concerns.
Manage district-wide store management team.
Requirements
Experience in retail or food and beverages industry operations.
Able to manage the overall operations of eight to ten stores independently.
Experience in analyzing sales, P&L and forecasting budget reports in a complex, fast-paced environment.
Strong operational skills in a customer-service environment. Have working knowledge of business process and system development.
Store Managers (SMW)
Responsibilities
Contributes toward store profitability by seeking opportunities to increase sales, manage inventory and cost of goods control and labor cost.
Maintains daily, weekly and period financial reports.
Ensure all cash handling and cash register functions are performed in an accurate and consistent manner.
Develop partners to demonstrate all Starbucks customer service standards, operating standard and Star Skills.
Resolves partner complaints and concerns and provides ongoing performance feedback.
Ensures all company policies, store standards and procedures are communicated effectively to partners and maintained and followed in a consistent manner.
Requirements
Two or more year proven track-record in multi-unit operations.
Supervisory/management experience required, preferably in a restaurant or retail environment.
Must be a self directed and enthusiastic team builder with a passion for customer service.
All selected candidates will undergo the Retail Management Trainee Program provided by the Company to deliver the Starbucks experience to our partners and customers.
How to apply
Email your CV to: starbucks.recruit@starbucks.co.id.