Fair Trade Certified™ Italian Roast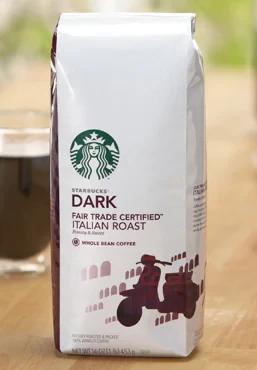 The Italians have a saying, la dolce far niente, which translates as "the sweetness of doing nothing.
That's an apt description of our favorite way to enjoy Italian Roast – just ourselves, two cups, and an afternoon to spare.
This coffee gets its distinctive sweetness from the way it is roasted: dark, and darker still. Somewhere beyond the caramel notes of our Espresso Roast but short of the smokiness that identifies our French Roast – that is the sweet spot held by Italian Roast. What is created after the coffee cools is a sturdy and sweet blend, potent and intense.